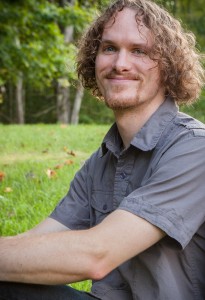 Jesse has been playing and studying music for over 20 years. He began playing guitar at the age of 9 and became somewhat obsessed, dedicated himself to intense study of guitar and music theory. He also built a modest home studio and produced many elaborate demo recordings as a teenager. In addition to great private instructors and school band teachers, Jesse was fortunate to have the opportunity to attend many workshops and camps featuring  Vinnie Moore, Terry Syrek, Mike Keneally, John Petrucci, and Full Sail University. As a high-school senior he was selected as the guitarist for the NH Jazz All-State Band, was awarded the Louis Armstrong Jazz award and received a scholarship to attend Berklee College of Music. In addition to studying under a diverse group of incredible guitar instructors, Berklee afforded Jesse the opportunity to grow in areas like arranging and songwriting, and allowed him to log many hours as a session guitarist in the Berklee studios.
Jesse began teaching guitar while he was still in High School, but the years that followed only allowed for him to keep up with a small number of students. In 2008, he completed the construction of his home studio and teaching space, enabling him to take his teaching and music-making aspirations to the next level. Since then he has maintained a regular private lesson schedule and continues to take on new students as lesson slots become available. Jesse has also welcomed opportunities to teach group classes, such as music workshops for churches, homeschool arts co-ops and as a masterclass facilitator at other music schools.
Over the years Jesse has performed and recorded in many different musical contexts; from original and cover bands to musicals, contemporary christian music, classical guitar for weddings and more. He is also on staff as the Minister of Worship Arts at Christ's Church of Amherst, so you can find him leading worship music most Sundays there. He continues to enjoy additional performance opportunities as they arise.
Jesse Andreasen Studios represents all the services Jesse provides-  guitar lessons, performance, and recording services. You can learn more about each of these services by following the links or simply exploring the website. Thank you so much for visiting and please don't hesitate to contact Jesse with any questions you might have.